Vaux Le Vicomte, Fontainebleau & Barbizon For Groups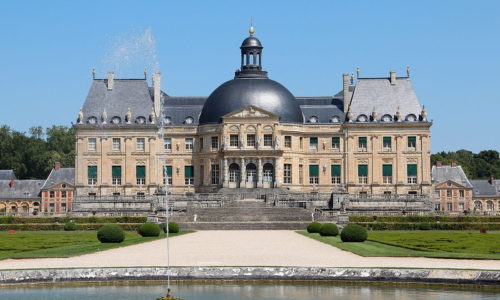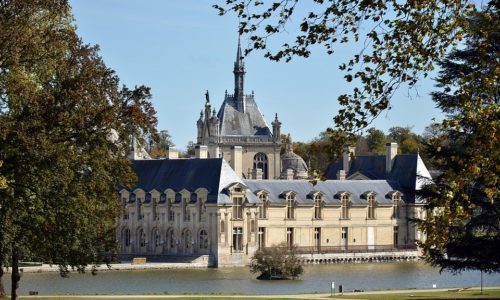 Full Day Guided Tour For Groups
A great sightseeing tour that combines Vaux le Vicomte & Fontainebleau chateaux with a visit of the picturesque painters' village of Barbizon.
Led by one of our professionally qualified Tour Guides, your group will discover the history & beauty of the palace, chateau & gardens of Fontainebleau & Vaux le Vicomte.
Fontainebleau chateau is reputed to have been Napoleon's favorite. He declared it to be "the true residence of kings, the house of the centuries". The royal place of Fontainebleau merits this title, because no other in France can claim to have accommodated 34 sovereigns.
There is a stop at the quaint painters' village of Barbizon with the possibility to visit the Auberge Gann. This is the hostel where many artists, such as Rousseau, Millet, Diaz, Troyon, Corot, Daumier & Daubigny stayed. During renovation work, sketches were discovered on the walls. Left uncovered, these are visible today along with the painted furniture & panels.
Visit the splendid Vaux le Vicomte Chateau & gardens. In the expert company of our Tour Guide, we will make the necessary arrangements to ensure a smooth enjoyable visit. Lunch can be included for a supplement of 30€ per person upwards.
This tour is proposed for prearranged groups, it is a private tour for your group only – un-shared with others.
Group Prices
8-18 passengers: 1360€ + 45€ p/p
19-30 passengers: 1430€ + 45€ p/p
31-50 passengers: 1960€ + 45€ p/p 
Example: group of 30 pax: 2780€, so 93€ p/p
Tour Package Includes
Guided tour of Fontainebleau Palace, Vaux le Vicomte Chateau with English speaking Tour Guide (for groups of 30+, 2 Guides are obligatory)
Priority access, group booking, right of speech reservations & fees
Entrance tickets
Private coach (unshared with others)
Paris hotel pick up & return
Why not combine this tour with…
lunch at a typical pavement café in Fontainebleau
picnic from a local boulangerie
All tour prices are for pick ups from Paris area, please ask for details if your group is staying outside of Paris.